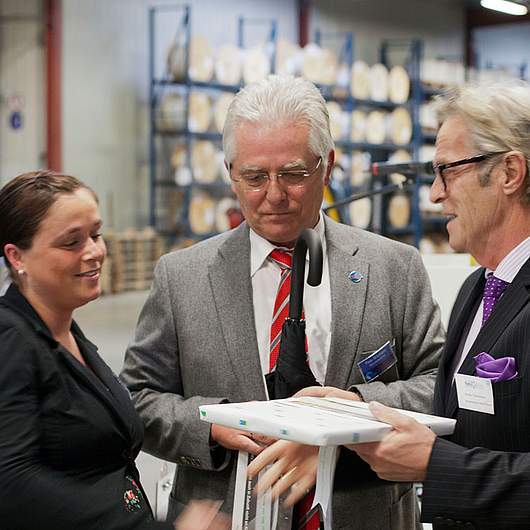 Neighbours become friends
Around 60 companies from the Maas/Rhine region, in a Business Club under the same name, met us and wanted to find out more about us. We naturally did not allow this opportunity to pass us by. Our aim was to show why we are so successful based on our authentic and transparent approach and manner. Fortunately, it was another great success!
The guests were impressed and were right to feel that we were 100% committed to the company. The smooth operation, the reception in the dispatch hall, and particularly the interesting tour through the production area. Many were surprised at how much we produce ourselves, all here in Süchteln!